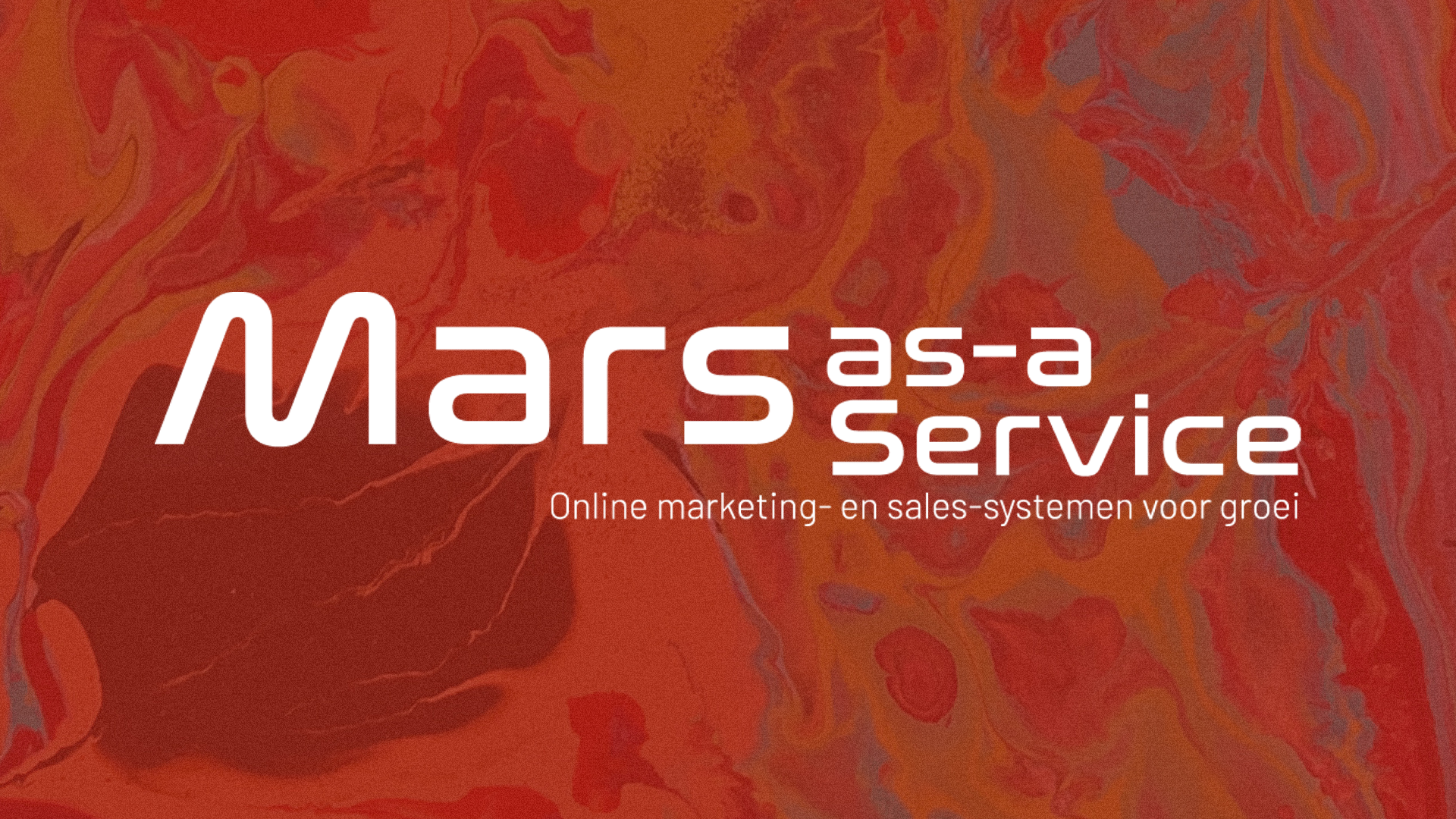 Mars-as-a-Service
Online marketing and sales systems for growth
You control your business like no other. But how do you ensure lasting online appeal? With Mars-as-a-Service we manage your entire online marketing and sales.
Together with you we discuss which priorities we should focus on and report every two weeks on the actions taken and results achieved. This way you keep your finger on the pulse while your Mars-as-a-Service marketing machine keeps running.
You also decide which marketing budgets you want to provide, because we work with fixed subscription formulas. With Mars-as-a-Service we become true partners to give your business a sustainable push towards growth!
Marketing focus
Within each subscription format, you can call on the Martians for:
Continued refinement of your online marketing and sales strategy
Marketing communications planning
Copywriting and Content Creation for blog articles, newsletters, social media posts, podcasts, ...
Production and online publication of video, animation, ...
Management and optimization of your website Drupal, Wordpress, ...
Management and optimization of your social media content machine
Management and optimization of your online ads on Google, Facebook, Instagram, ...
Management and optimization of your Contact & Relationship Management (CRM)
Search engine optimization (SEO, SEA and CRO)
...
Sales-focus


 
The end goal is kept firmly in mind, with continuous adjustment of:
Marketing campaigns and actions that align with your strategic objectives.
Web texts, blog articles, newsletters and social media posts that incite action.
More followers and traction on Facebook, Instagram, YouTube, etc.
Google Adwords and Facebook ads that deliver.
Structured tracking of prospects, leads and customers and integrating this data further marketing actions.

...
The result of Mars-as-a-Service is a continuous attention of your target audience for your products and services. This is how you become top-of-mind with your target groups. All content, campaigns and actions are aimed at converting people from your target group into customers, loyal customers and ambassadors with as little friction as possible.
Subscription formulas
Mars-as-a-Service works with a fixed monthly budget. The Marsmen commit to achieving the mutually agreed upon goals within this monthly budget.
Starter
Execution of communication plan including posts on social media, planning of advertising campaigns, feedback analytics.
Price: €495 / month
Explorer
All actions from Starter + conceive and roll out marketing communication actions, set up and roll out advertising campaigns, recording and publishing podcast or vlog.
Price: €1250 / month
Commander
All actions from Starter + Explorer + conceive and prepare strategic objectives, build integrated marketing communication tunnels, lead generation and lead nurturing, adjust strategy and tactics based on analytics.
Price: €1950 / month