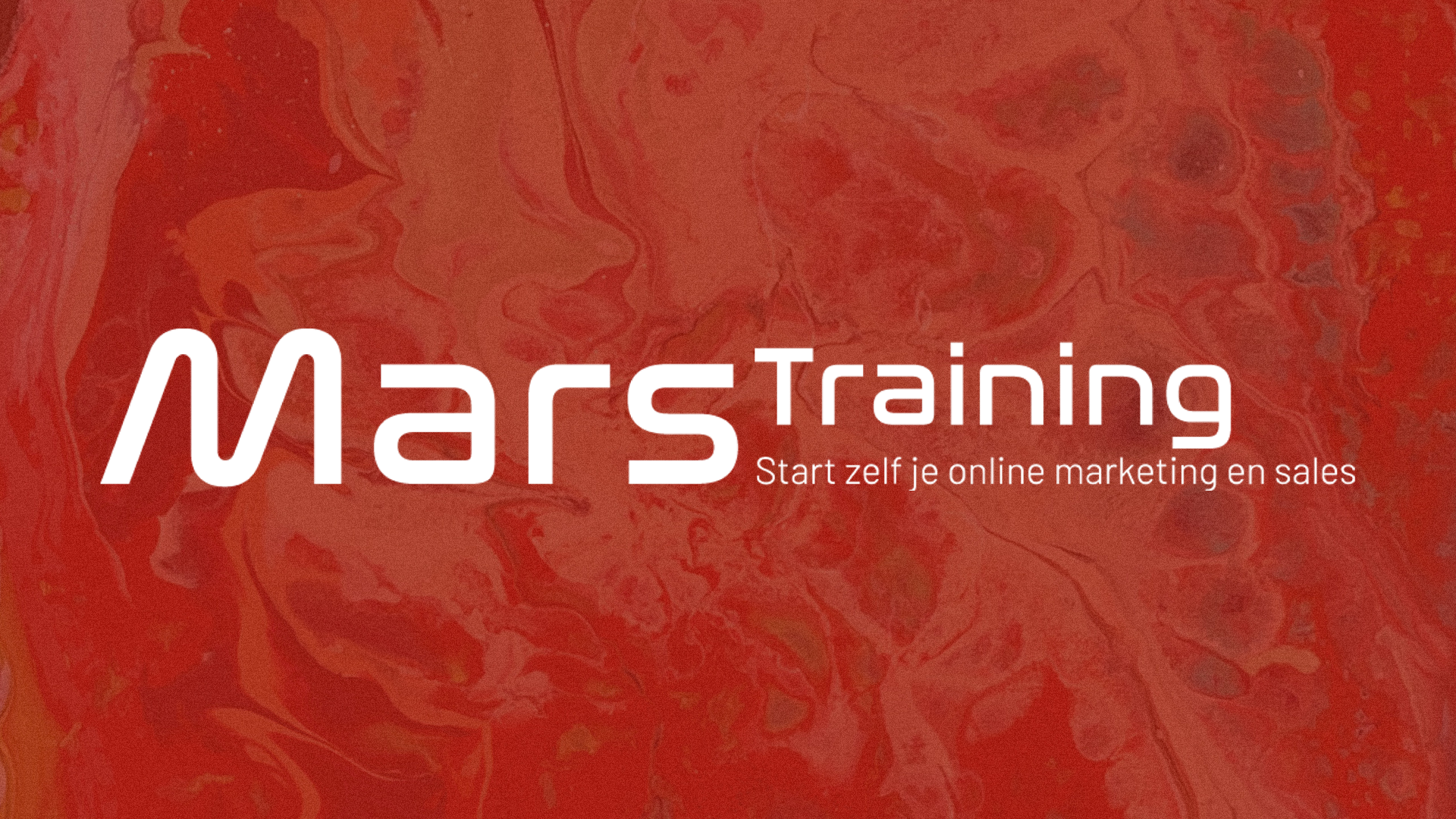 Mars Training
Start your online marketing and sales yourself.
Welcome aboard this shuttle!
Your ultimate destination is MARS: where marketing and sales are perfectly aligned. 
During this online training, you will explore the levers for your plans and dreams as an entrepreneur. You will learn techniques and steps to integrate marketing and sales. You learn to work together as a team and develop a plan to grow your business.
Marketing
Online marketing offers unprecedented opportunities but also has many pitfalls. As an entrepreneur or classically trained marketer it is often difficult to find your way around the abundance of tools and possibilities, which are changing ever faster.
We provide a digital marketing strategy that works and keeps working.
Sales
How do you make online sales? Make people sign up for your events? That your customers order your products? Or that your prospects find you and contact you for cooperation?
We set concrete conversion goals and make it as easy as possible for your audience to order from you.
Integration
We speak of a conversion every time one of your leads or customers moves a step further in your integrated marketing and sales funnel.
We keep a close track of the conversions of your leads and customers so we can continuously optimize your carefully constructed funnels.
Program
How do you get customers to find you on the search engines?
How do you reach customers through online campaigns and ads?
How do you engage customers on social media? Who is involved in that?
Which off- and online channels do you use? Are they aligned with each other? 
Who is your ideal customer?
What are the objectives of your communication plan?
What tools do you use? Blog, podcasts, video, ...
How does your online marketing align with your sales? 
Content
Module 1: Strategy
The integrated marketing and sales funnel
Persona: Who is your customer?
Customer journey: What route does your customer take?
Marketing actions and tools
Module 2: The online offer
What do you have online today?
You have more online content than you think!
The value ladder
Positioning your digital offering in the funnel
The Brain Pirates' as an effective example of integrated online marketing
A few important points of attention
EVA: What is your next action?
Module 3: Content
Which channels do you use?
Content planning
Module 4: Target audience
How do you reach your target audience?
How do you create involvement?
Module 5: Online video & Podcasting
Why video?
The importance of a quality audio recording
Demo 1: Limit disturbing background noise
All you need to know about lighting
Demo 2: Make sure you have clear lighting
Recording equipment need not be 'expensive
Livestream: an interesting marketing tool
A well-organised set-up is key to a successful shoot
Demo 3: Be consistent with the decoration of your setup
Demo 4: Choose a neutral recording background
Demo 5: Think carefully about your set-up
The scenario: what will you say?
Post-production: best practices
The content machine
On which online platforms can you place your video?
If you want to go a step further after that, you can get further help: